Introduction
Two worlds meet.
1) Integrated Authority File (GND) as other Authority Control systems were born in the librarian realm. In order to make them even more accessible and collaborative new infrastructure is needed.
2) Wikidata was created to support Wikipedia with structured data and Wikibase is the infrastructure of Wikidata.
In this working group, we debate whether Wikibase is suitable for the needs of existing authority files coming from libraries.
@ Kontakt
Your feed back is welcome! If you like to participate
please get in touch: #wikibase afs@dnb.de  
The GND perspective on Wikibase

The aim of the strategical GND work program is to foster cooperation across all fields in arts, culture and scientific data and to reach out to communities such as Wikidata and Wikipedia. To reach the goals many efforts are needed. First of all, finding solutions related to organization and content and secondly a focus on the operational infrastructure and its development. We look for solutions that will support data hosting and maintenance across domains. Collaboration will be the core idea. Therefore, Wikibase appears to be an ideal candidate to enlarge the GND environment. Wikibase could become a second home for GND in order to offer applications for access and contribution to new target groups, that cannot be served by the specific interfaces which are currently offered.
GND-Entwicklungsprogramm  (strategy)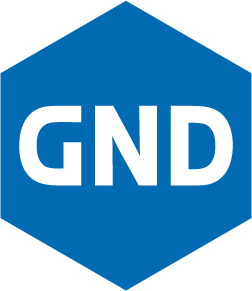 The Wikibase perspective on GND

As Wikibase has set itself the goal of achieving reuse of its software beyond the main application Wikidata it aims to empower the spread of open knowledge to further education and culture, just as the Wikimedia Foundation itself.
To use GND as a point of reference could be convenient in many ways to Wikibase:
The GND is the Authority File used in German-speaking countries in a growing community beyond libraries
The GND is available under the Creative Commons Zero (CC0) license.
The GND stands for similar authority file databases in other regions and languages and links to them. Thus a solution that works for GND could become a mold to others and get easily spread.
The way the GND is driven today is typical in the world of libraries. It is based on international standards such as RDA, MARC21, SRU, OAI-PMH and is used in all common library systems as OCLC CBS, Aleph or Alma. Solutions found via Wikibase could, therefore, be introduced to the entire library community.